Published by Isaac W. on Jul 17th 2019
Smoker Spotlight: The RipTangle Vertical Smoker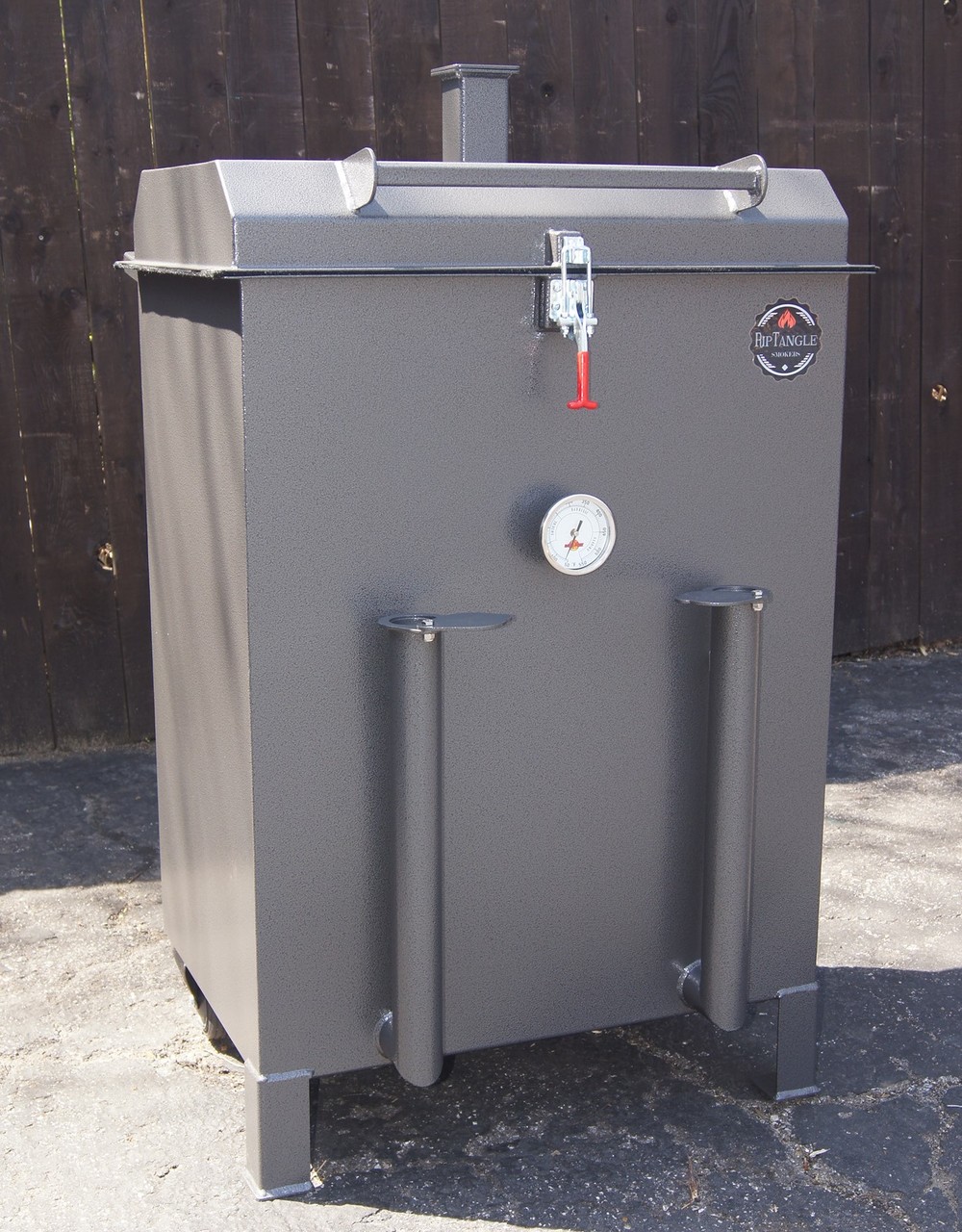 This sleek standard flow cooker offers both convenience and versatility. With an aerodynamic design featuring two intake valves that allow for precise temperature control, the RipTangle is an excellent choice to get the exact smoky flavor you want without the worry and stress of a ruined cook.
The RT (RipTangle) is extremely fuel efficient due to the sealed locking lid and the welded body eliminates heat loss during your cook. The RT's large fire basket will hold 8-10 lbs of charcoal which means no need to re-fuel during a smoking session.
The RT is portable and takes up much less room than other traditional smokers with the "tip and wheel" design making transport a breeze.
General Information
Pricing: $1075
Available Colors: Black, Red, Charcoal Gray, Green, Blue, Silver
Features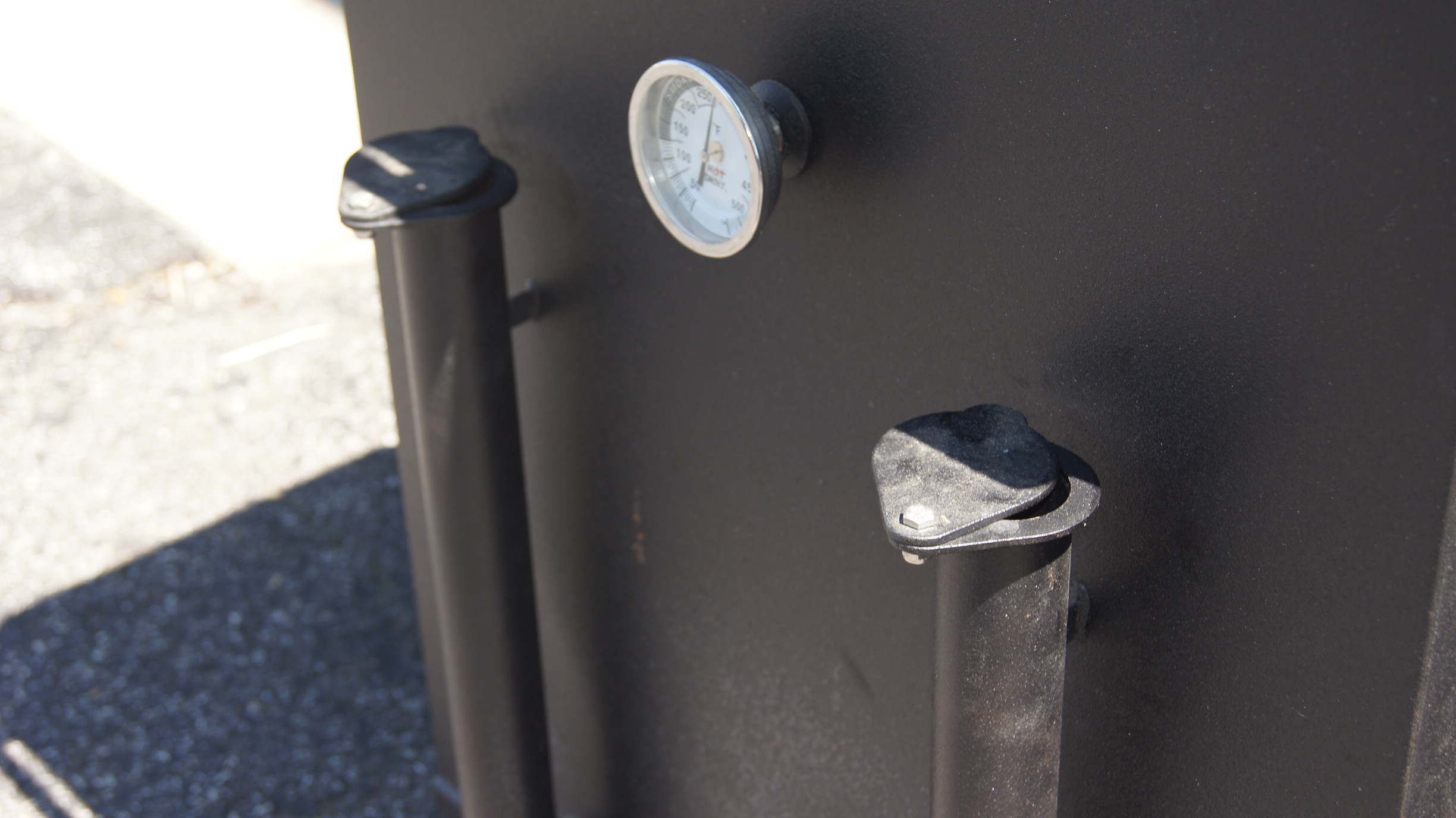 One of the main perks of this cooker is the ability to cook in full sized hotel pans unlike most standard flow drum smokers.
The standard model includes one single flat grate, but additional accessories such as rib racks, half cooking grates and heat diffuser plates are available if you find you're in need of extra space.
Starting your fire and clean up are as simple as it gets. The RipTangle features a removable firebox and ash pan as well as a drain plug for when your RT is in dire need of a bath!

Accessories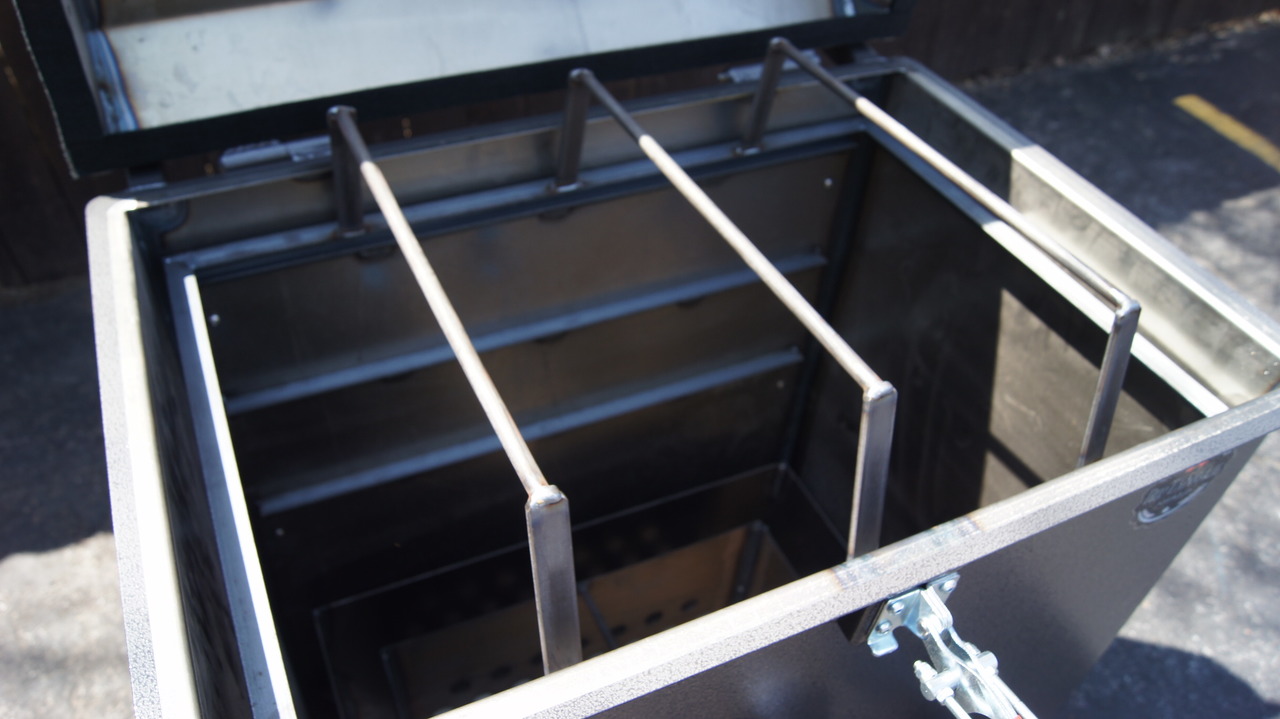 Half Rib Hanging Rack with Hooks $49.99
Full Rib Hanging Rack $69.99
Half Cooking Grate $39.99
Full Size Grate $59.99
Heat Diffuser Plate $49.99
Dimensions:
Exterior: 28" x 26" x 45.5"
Cooking area: 26" x 18" x 14"
Rack size: 25" x 17.5"
Weight: 160 lbs
Cooking Specs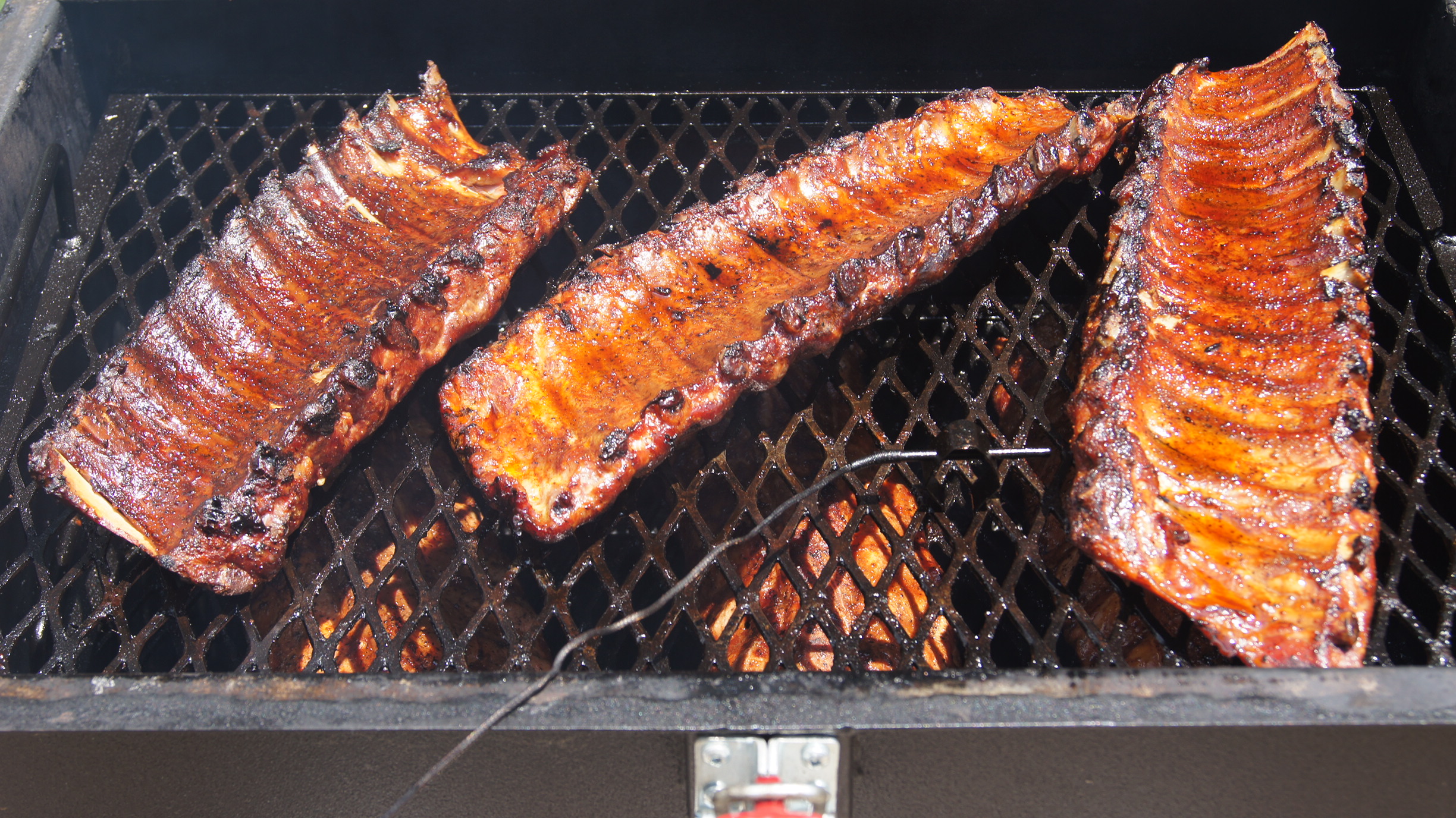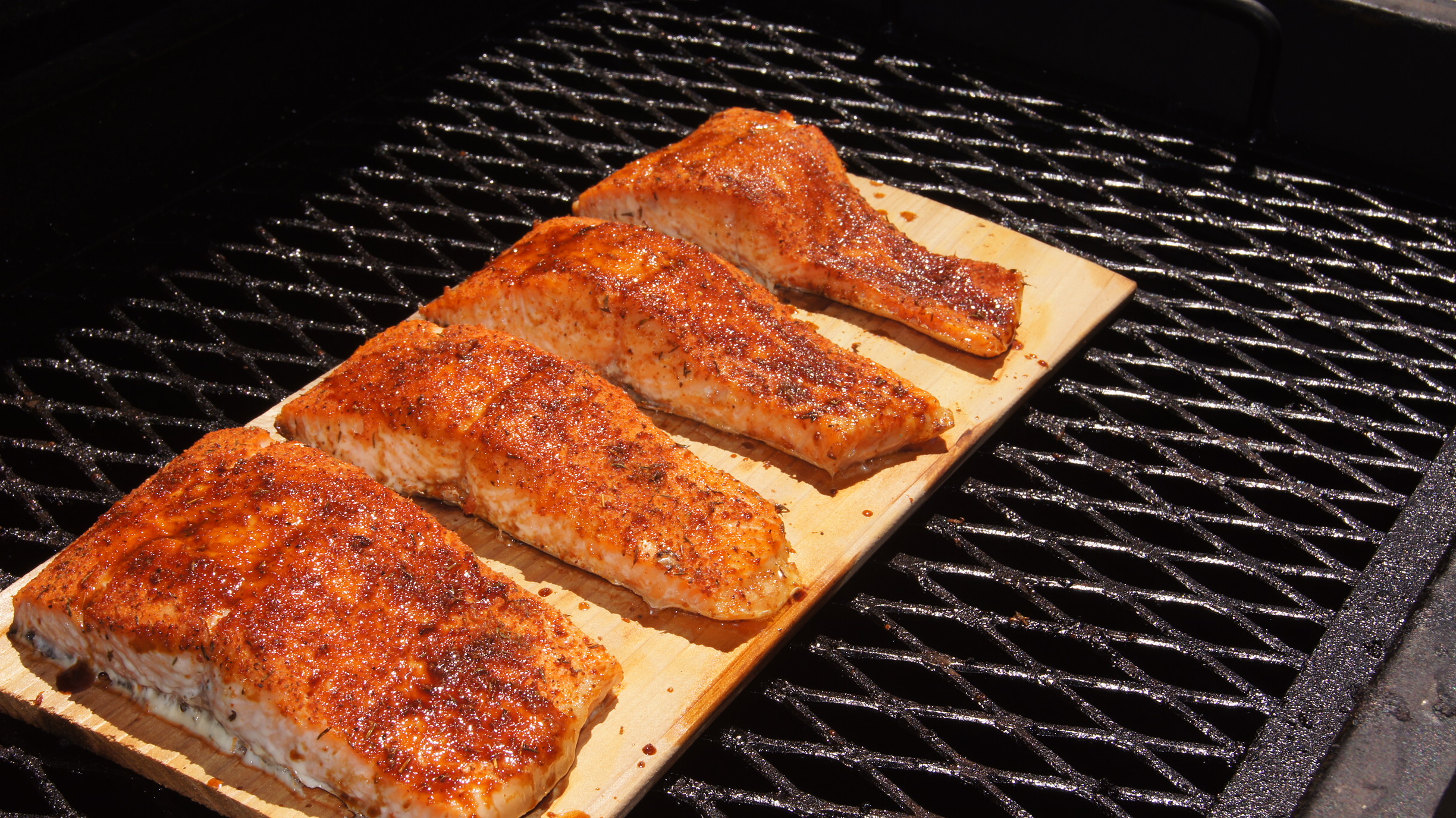 Temperature range: approximately 180°- 350°
Firebox capacity: 8-10 lbs of charcoal
Cooking Time: 10-12 hours depending on temperature
Capacity: 9-12 slabs of ribs, 2-4 briskets, 6-8 pork butts
Get Yours Today!
If interested in a RipTangle Smoker, visit us at St. Louis BBQ Store to pick one up in a wide range of colors. We offer shipping on these units, so reach out to us here for a shipping quote if interested!