Posted by Isaac W. on Aug 28th 2019
Wood Flavor Guide
The use of wood in cooking has always been a topic for debate. Some claim the type of wood is imperative for creating the perfect smoke flavor, while others protest it doesn't make much of a difference. I have found that the style of smoker, (among many other variables) can contribute to flavor just as much, if not more, than the wood flavor being used.
Things to keep in mind:
Meat best absorbs smoke early in the cooking process. Once internal meat temperatures reach around 140°F the meat will begin to take on less and less smoke - so its best to add your chunks or chips as early as possible.
Salt will assist in drawing in more smoke flavor, so be sure to coat most meat with either an all purpose rub or course ground Kosher salt before applying any further dry rubs/ sauces.
I am a huge fan of injecting larger cuts of meat such as pork shoulders and beef briskets. There is a wide selection of commercial injections available on the market today but my go-to line is Butcher BBQ. Injections enhance the natural flavor of the meat, aid in locking in moisture, and provide a bit of protection toward the end of the cook in case the internal meat temperature climbs above your target.
WOOD TYPES
I get asked in store daily what type of wood should be used for a certain cut of meat. This is fully dependent on what kind of cooker you are using. If using charcoal in an insulated smoker like a ceramic grill or cabinet smoker, chunks should be used sparingly as flavor source. Thinner gauge smokers will use more wood because of increased airflow. If using an electric or gas smoker - typically there is not room for wood pieces larger than chips. Outlined below are the different types of wood that we sell in store and how they are best used.
Pellets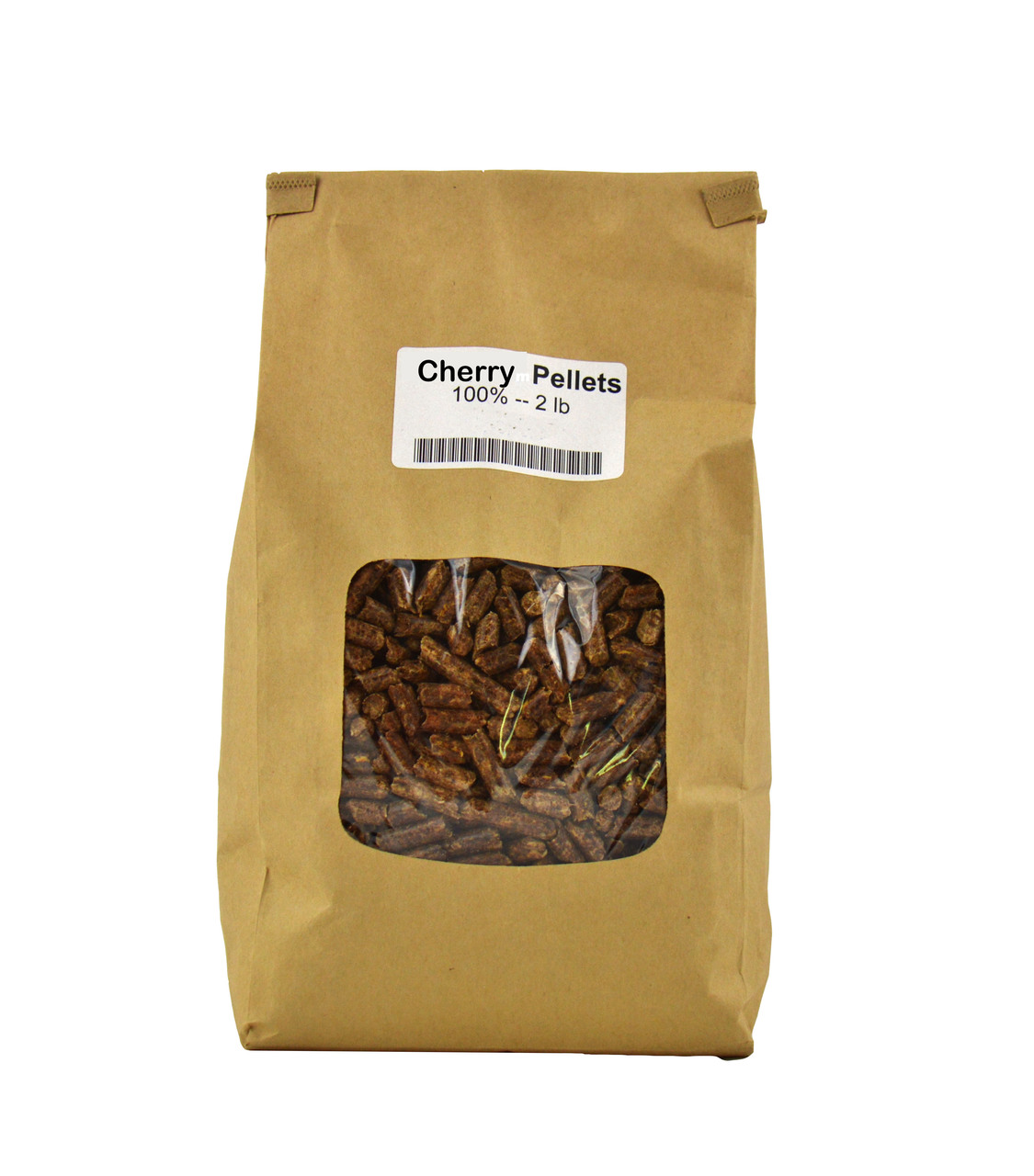 Pellets are sawdust compressed into tubes and broken down further into pellets.
There's no doubt about it - pellet fuel produces a light smoke flavor due to the size and small concentrated fire that pellet cookers have.
This type of fuel is best used in smokers and grills with an auger fed system designed with pellets in mind.
A_MAZE-N Tube Smokers use pellets as a fuel source to create additional smoke. These are especially effective in grills with a lower smoke output such as gas and pellet grills.
Make sure you never soak before use, as pellets will revert back to sawdust when wet. It is important to remove pellets from your pellet grill during colder months between cooks as the pellets may absorb moisture and expand, clogging your auger. mechanism.
Chips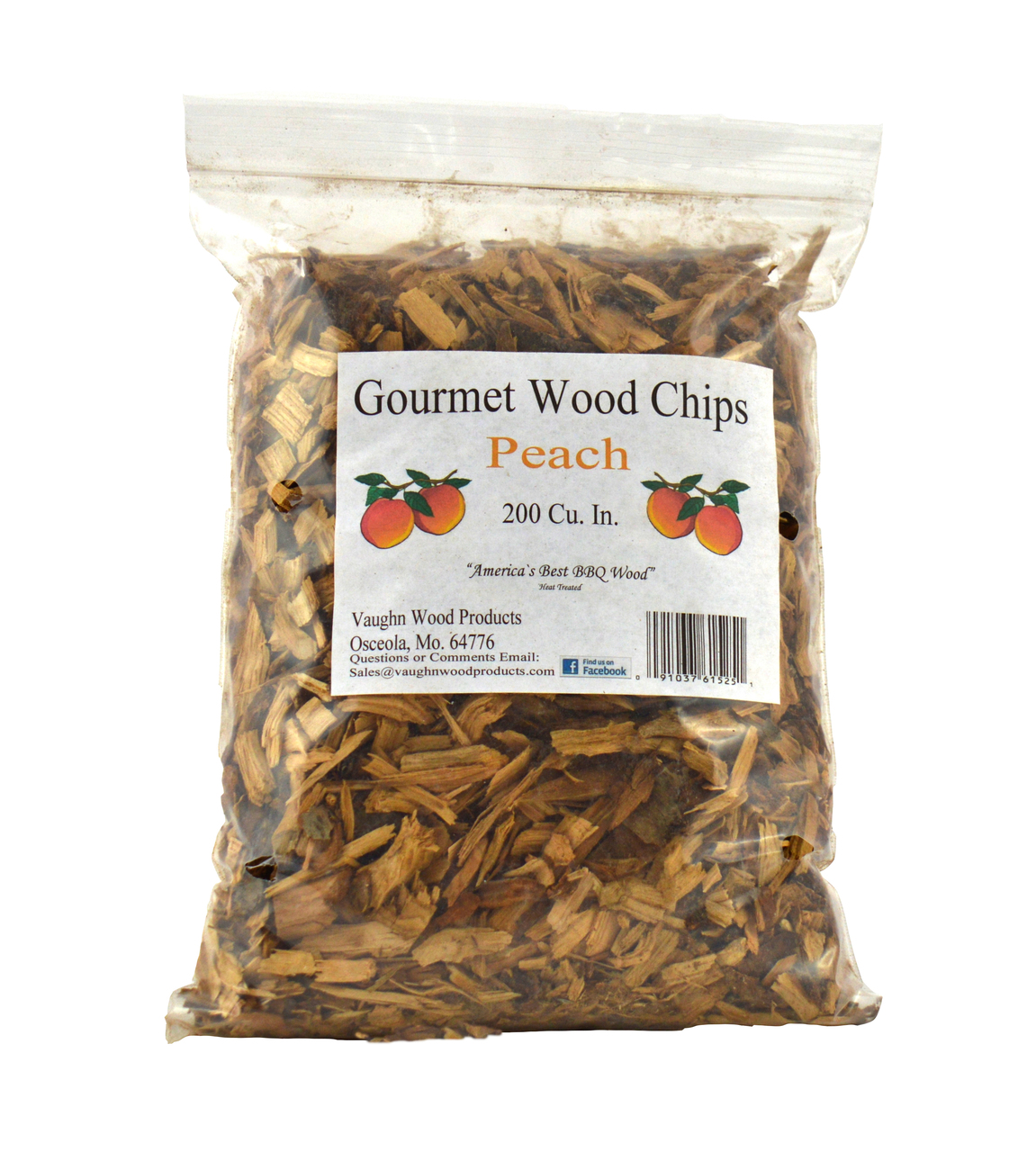 Wood Chips are small, thin, flat pieces of wood.
Chips are quick burning and better for short grilling and smoking sessions.
I've found it is beneficial to soak these before use in order to get as much smoking time as possible out of a relatively small fuel source. A mere 2-3 hours before your cook will allow the wood to absorb enough moisture to make a difference.
Chunks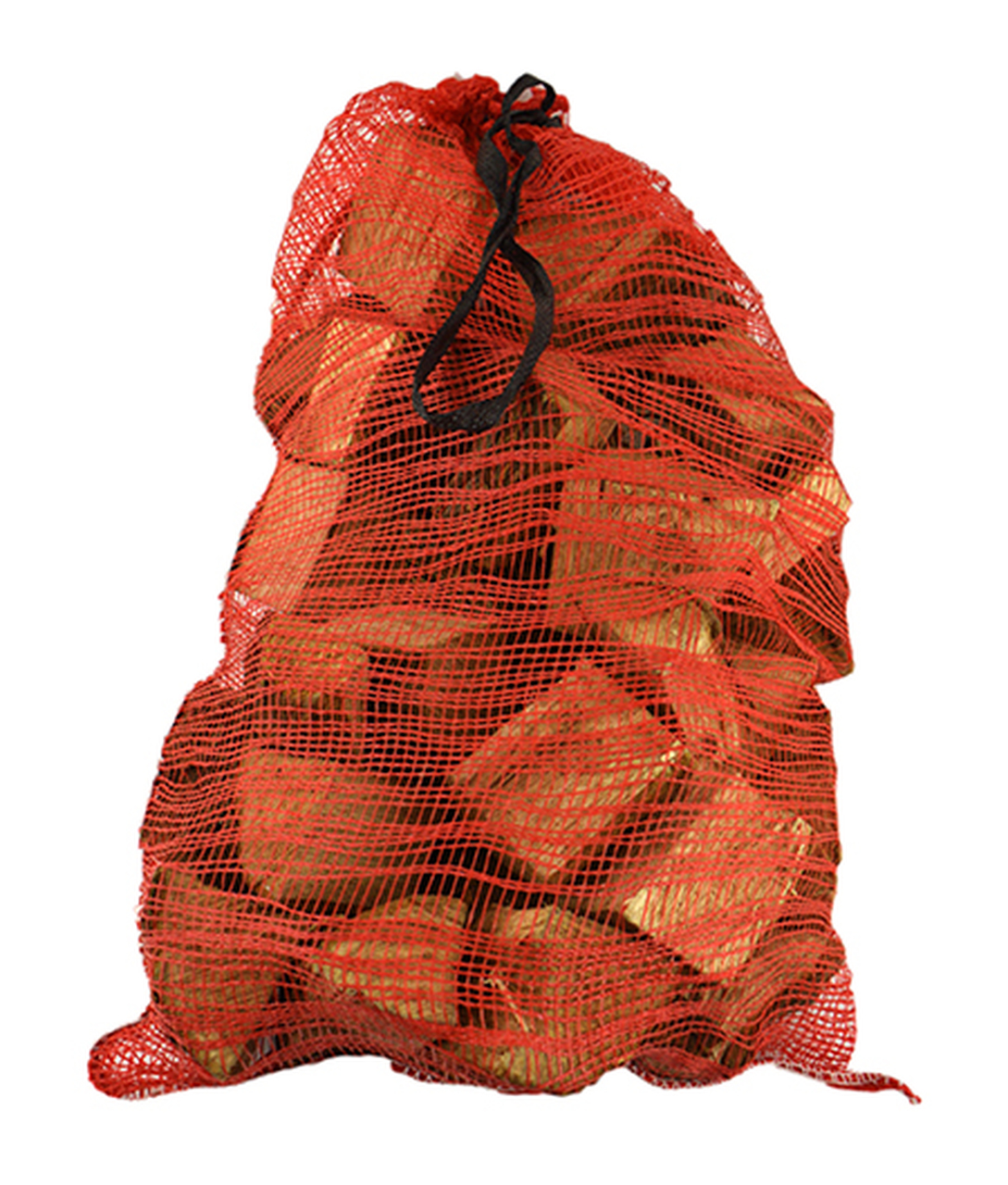 Chunk wood is simply thicker and denser than chips and pellets. These chunks of wood range in size up to 4 inches and are excellent for longer smokes.
I'd recommend throwing 2-4 pieces on top of a charcoal bed for a good amount of smoke flavor.
The concept of soaking wood becomes less effective once you are dealing with larger mass pieces. For instance, a 3-4" chunk of wood is going to smoke far longer than a small chip making it unnecessary to add the step of soaking to an already lengthy process.
Split Logs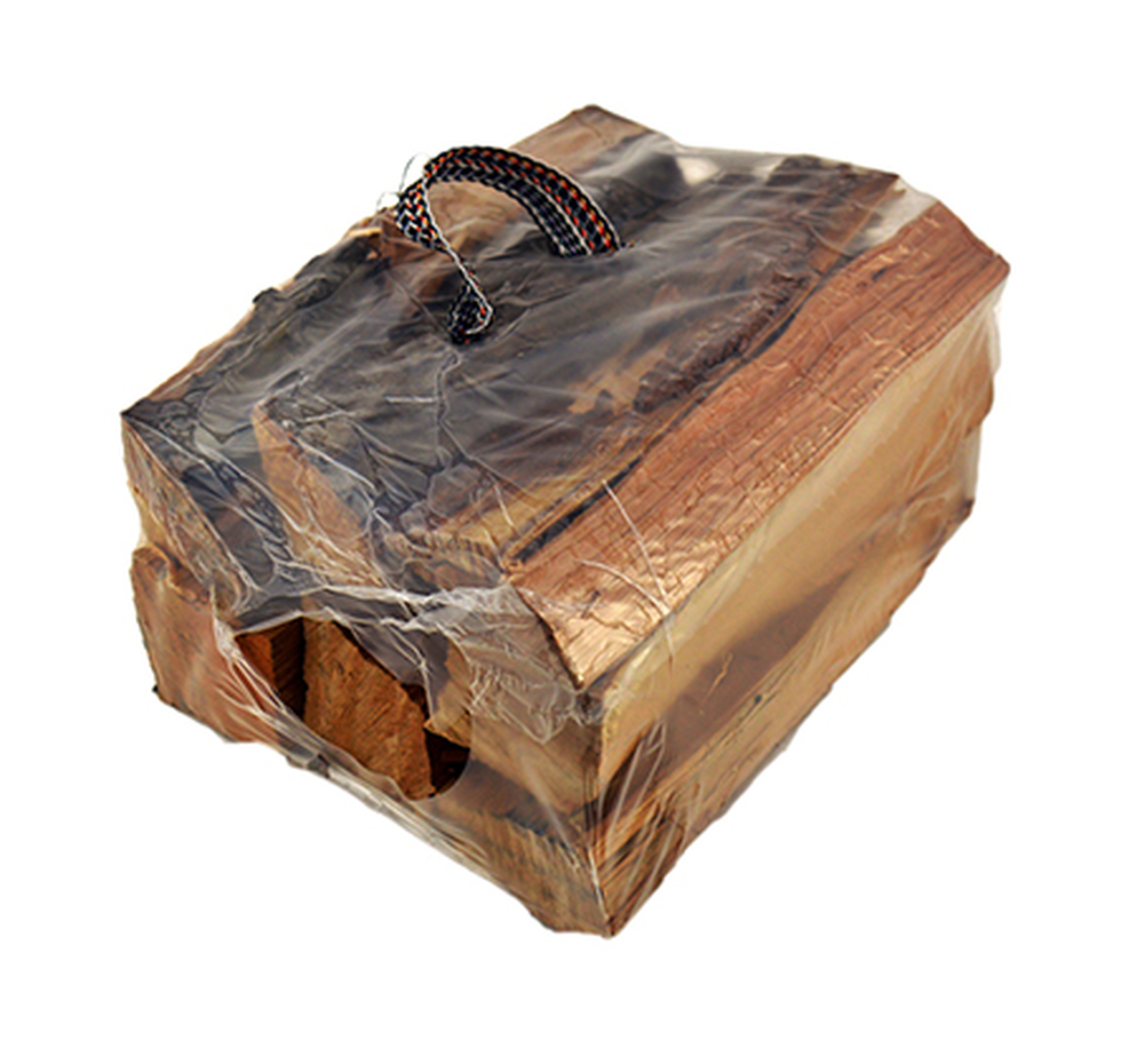 Split wood has long been used to cook in open fire settings and traditional offset smokers. Cooking with stick wood can either make or break the bank depending on your access to the fuel itself.
Stick can be used as both a fuel source and as a flavoring agent, but I'd recommend using a bed of charcoal to heat up the smoker. This will cut down your start up time and create a good hot bed for your fire to live on for the rest of the cook.
WOOD FLAVORS
Although each flavor of wood provides a different and unique flavor, the difference can be very subtle from flavor to flavor. There are a few exceptions, where the flavor of wood used can be detrimental to the type of meat being cooked. Below are our favorite types of wood:
Oak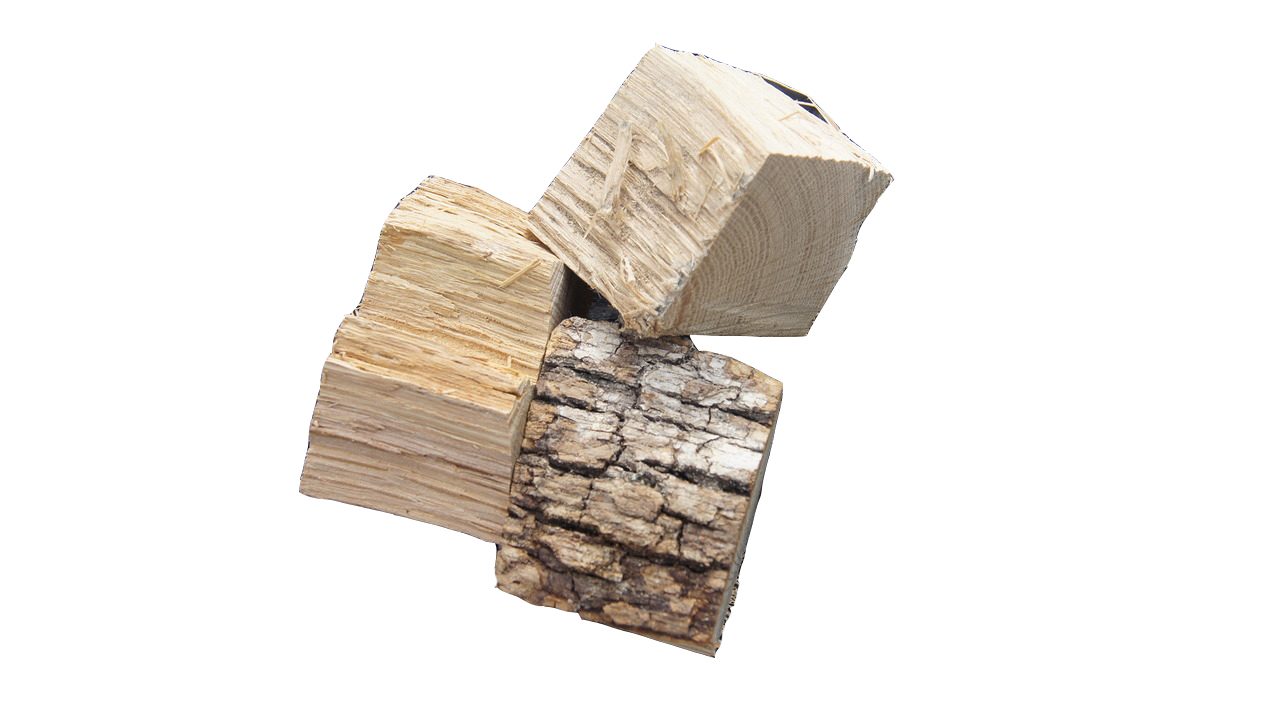 Traditional smoke flavor, not overpowering
Great starter wood, multipurpose, burns slowly and evenly
Exceptional with Beef + brisket, but good with pork, ribs, chicken, turkey and fish
Hickory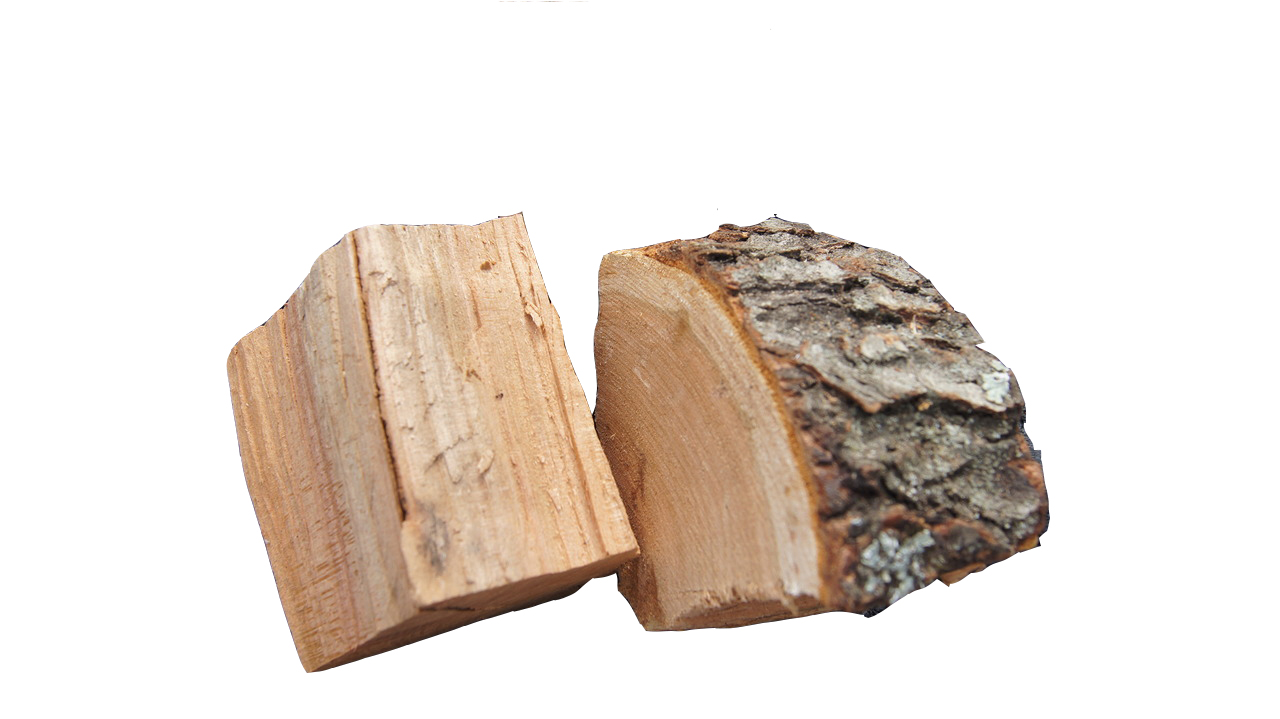 Sweet smoke w/ bacon flavor, good starter wood- stronger than oak
Versatile wood, too much may impart a bitter smoke flavor
Highly recommended with pork, ribs and beef, but good with chicken turkey and fish
Mesquite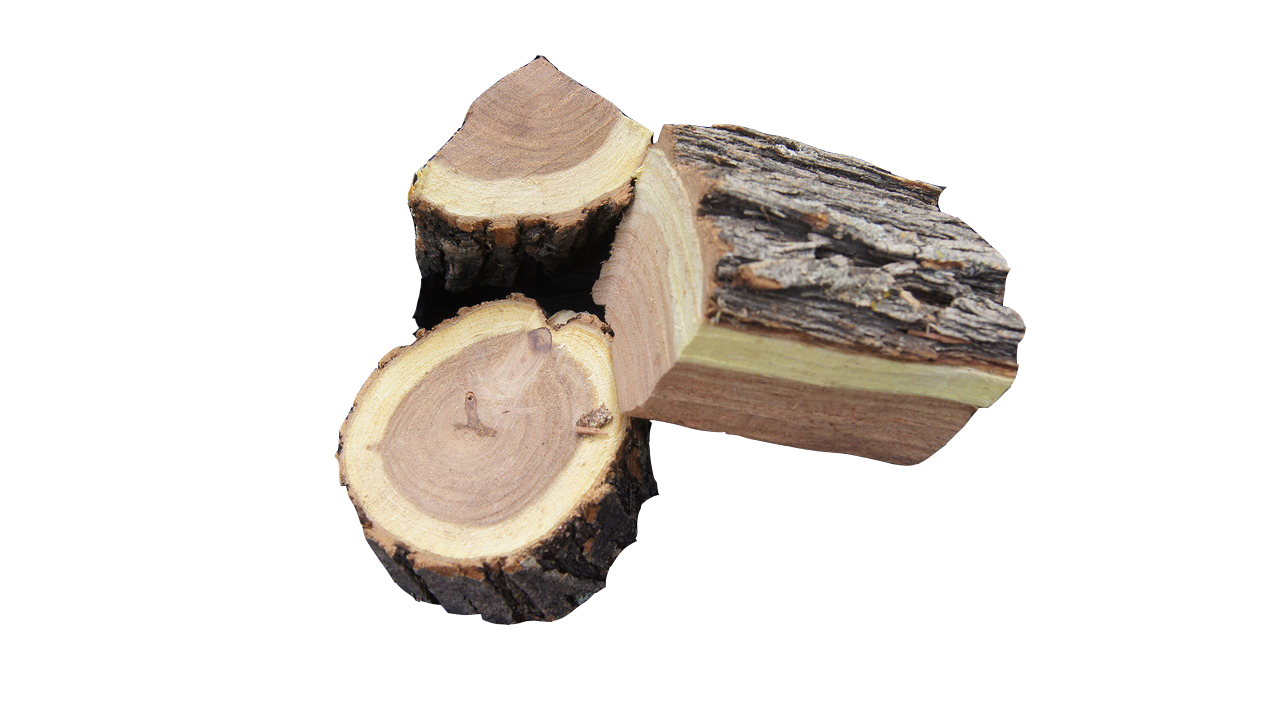 Strongest flavored wood, great for grilling, add additional flavor to red meat, burns hot and fast, best for quick smokes
Dense, bitter smoke flavor
Great to penetrate beef and fish, avoid other kinds of meat
Pecan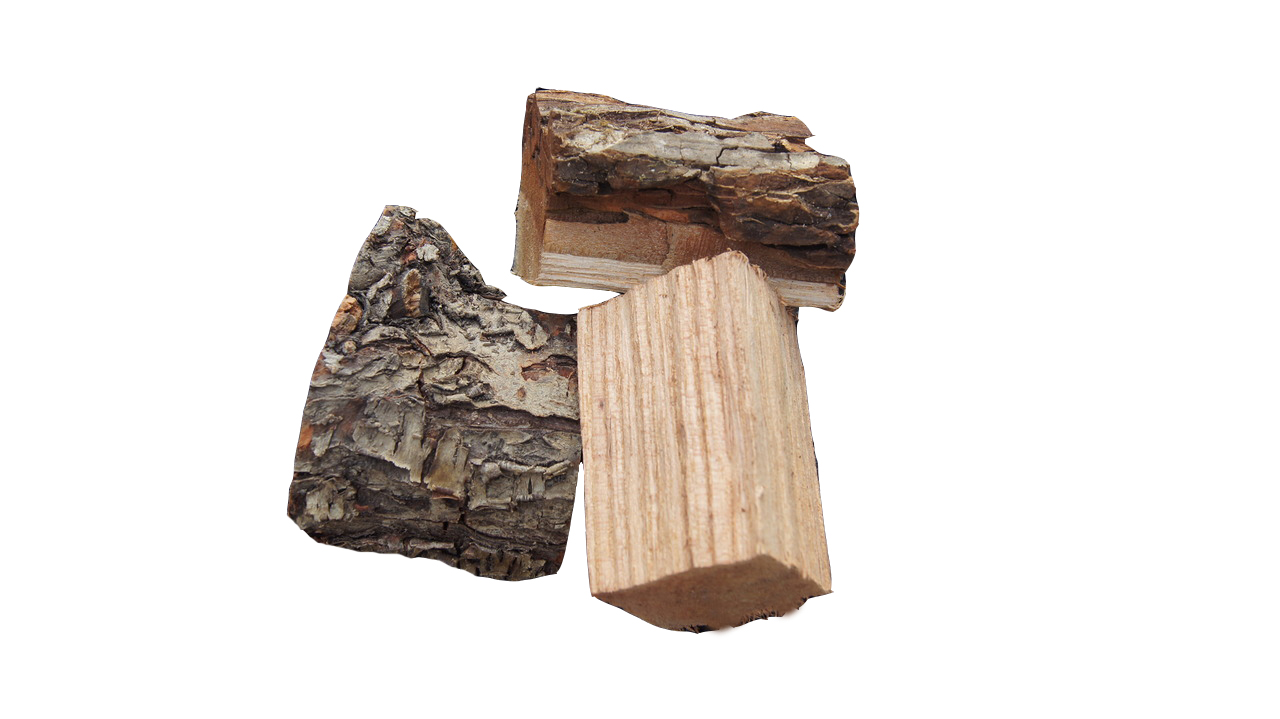 Sweetest flavored wood, may consider balancing with another, milder wood, best used for shorter smokes as flavor can become overwhelming
Milder hickory flavor, very sweet
Exceptional for every kind of meat except fish
Apple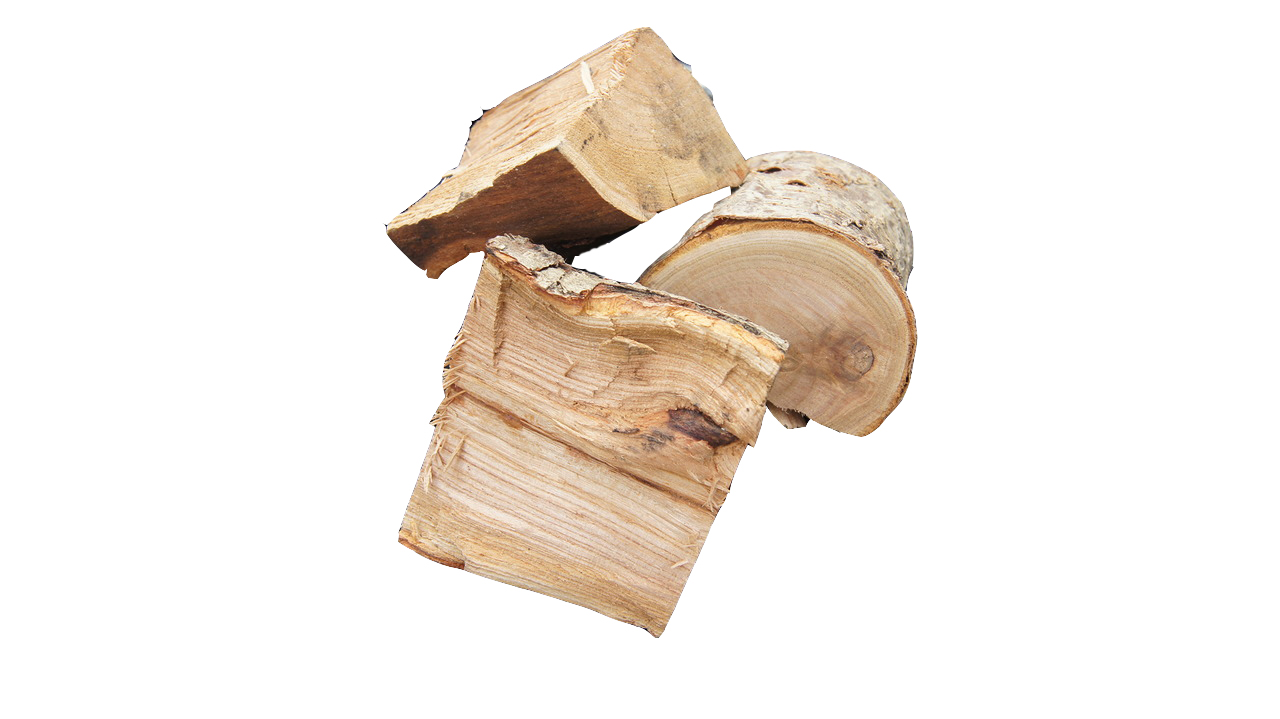 Apple wood takes a while to enter the meat, imparting a subtle, sweet flavor
Great on pork, ribs and chicken- good on beef, turkey and fish
Cherry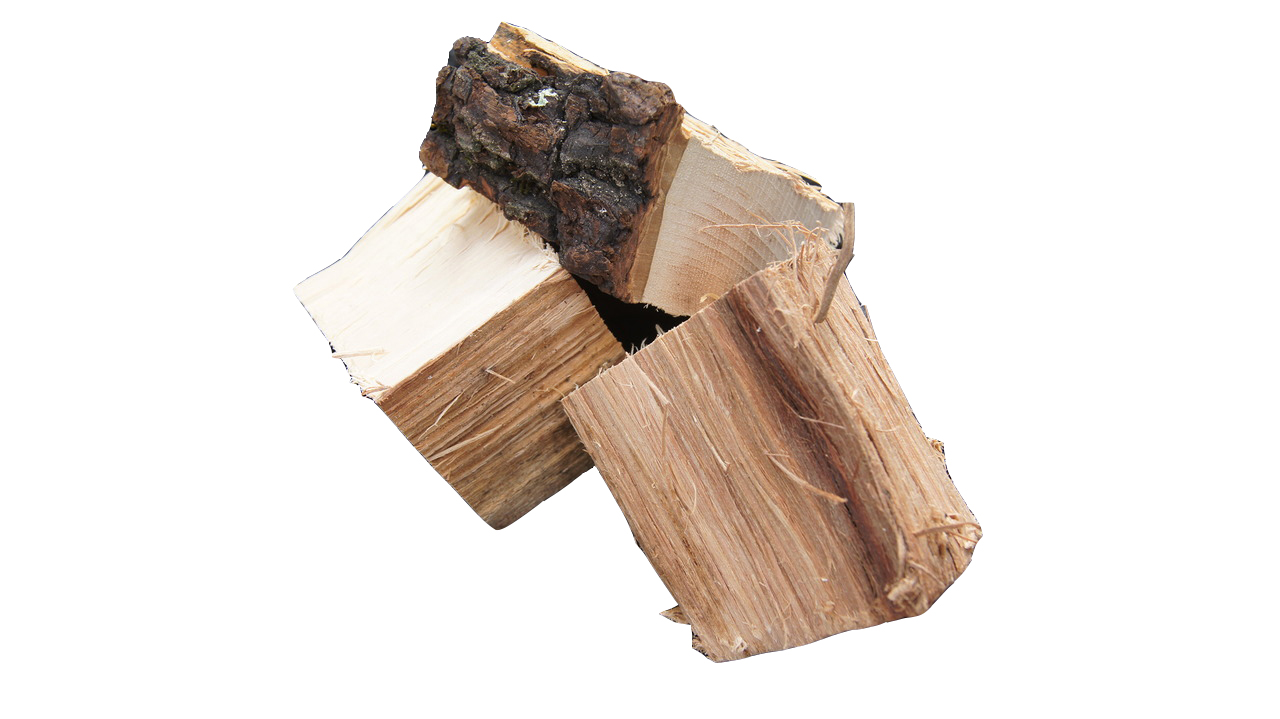 Fruity, great when mixed with hickory
Similar to apple- best with pork, ribs and chicken
Peach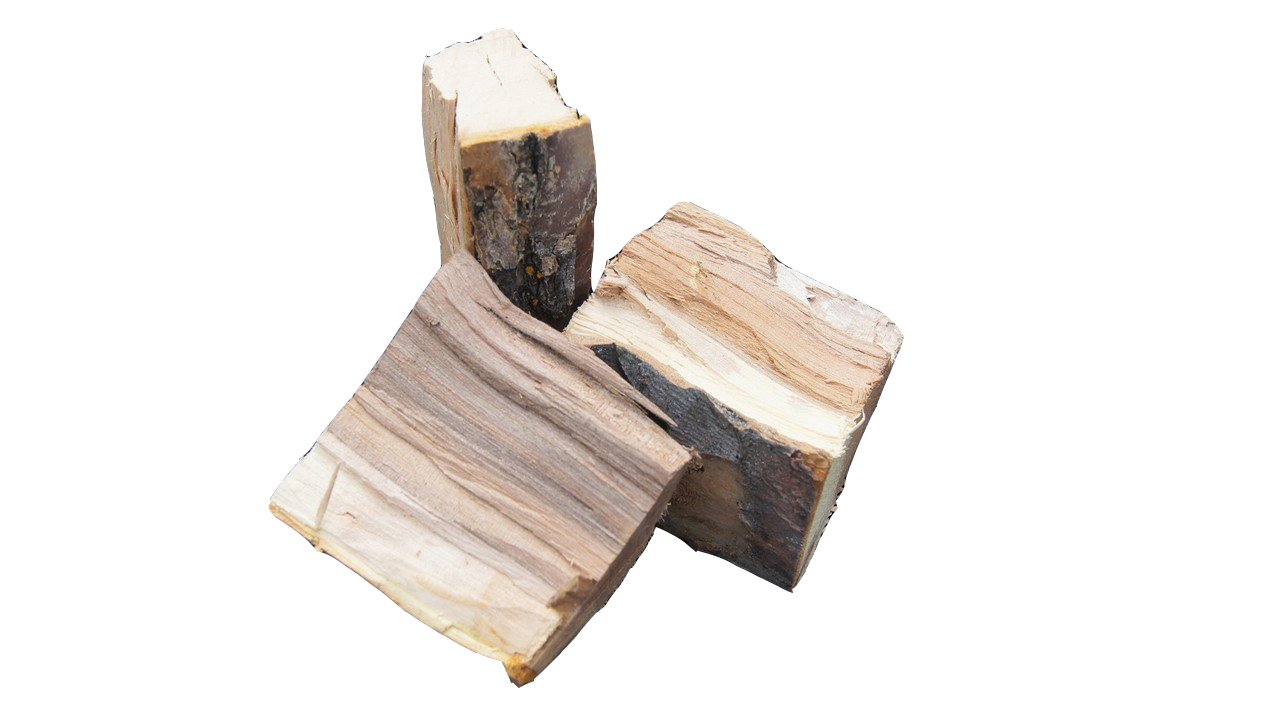 Sweet. Heavier than apple and cherry
Best with Pork, ribs, chicken
Other Tips
Make sure your cooker is clean. Grease and soot residue will create poor quality smoke. Depending on what type of cooker you're using, consider purchasing a small Shop Vacuum to be used solely for ash clean out.
If cooking in a pellet cooker- you'll want to be sure the pellets you buy consist of 100% of the wood flavor you are wanting with no additives. Some brands we personally use and carry in store include Lumber Jack and Smoke Ring Pellets.